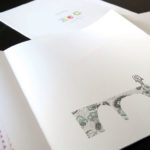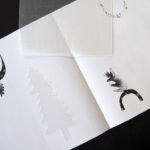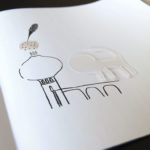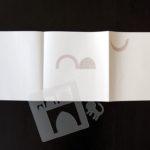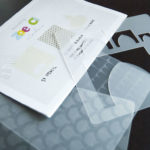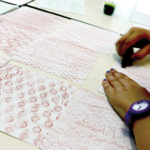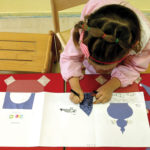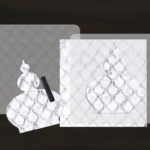 Tavolette stampate in rilievo (15×15 cm) e stencil per giocare, disegnare, progettare le Città invisibili di Italo Calvino.
Calvino stesso affermò, in una conferenza del 1983 alla Columbia University a New York, che il libro poteva non avere fine perché "fatto a poliedro". Così come il lettore ha quindi la possibilità di "giocare" con la struttura combinatoria dell'opera, anche il bambino può giocare, senza fine, combinando texture e stencil per creare città invisibili e nascondere città fantastiche.
Il design è di Cecilia Ramieri, illustratrice e atelierista Metodo Bruno Munari®.
L'idea di un omaggio a Italo Calvino per raccontare l'Italia nel mondo, giocando, è di Flavio Tuliozi, autore della comunicazione di Italiantoy.
Play invisible cities
Embossed tables (15x15cm) and stencils to play with and to use to draw and design Italo Calvino's Invisible Cities. In 1983, during a conference at Columbia University in New York, Calvino declared that his book was "constructed as a polyhedron" and therefore, it could not have a traditional conclusion. This means that if a reader can "play" with the combinatorial structure of the work, children can endlessly combine textures and stencils to create invisible towns and hide fanciful cities.
The design was developed by Cecilia Ramieri, an illustrator and educator using the Bruno Munari Method®. The project was conceived by Flavio Tuliozi – responsible for communication at Italiantoy – as a tribute to Italo Calvino and to represent Italy in the world through playing activities.
Spielen mit Städten unsichtbar
Gravierten Tafeln (15×15 cm) und Schablonen um zu spielen und die unsichtbare Stadt von Italo Calvino zu planen und zu zeichnen. Während eine Konferenz an der Columbia University in New York erklärte Calvino, dass sein Buch "wie ein Polyeder konstruiert" sei, und deshalb gäbe es auch keine traditionelle Schlussfolgerung oder Aussage in diesem Buch. Das heisst: wenn ein Leser mit der kombinatorischen Struktur des Werks spielen kann, können Kinder endlos mit den Mustern und Schablonen spielen, um unsichtbare Städte und fantastische Plätze entstehen zu lassen.
Das Design wurde von Cecilia Ramieri entwickelt, einer Illustratorin und Pädogogin, die mit der Bruno Munari Methode® arbeitet. Entworfen wurde das Projekt von Flavio Tuliozi – für die Kommunikationsabteilung bei Italiantoy zuständig – als ein Ehrbeton für Italio Calvino und um Italien in der Welt zu repräsentieren mihilfe von Spielaktivität.
Jouer avec les villes invisibles
Tables imprimées en relief (15×15 cm) et stencils pour jouer, dessiner, concevoir les Villes Invisibles d'Italo Calvino. Lors d'une c sonférence à la Columbia University de New York en 1983, l'auteur a affirmé que le livre ne peut pas avoir de conclusions parce qu'il est «construit comme un polyèdre». Le lecteur peut donc «jouer» avec la structure combinatoire de l'œuvre, tout comme l'enfant qui peut combiner à l'infini les textures et les stencils pour créer des villes invisibles et cacher des cités fantastiques.
Le design a été conçu et développé par Cecilia Ramieri, illustratrice et éducatrice formée à la méthode Bruno Munari®. L'idée de rendre hommage à Italo Calvino pour présenter l'Italie dans le monde à travers le jeu, par contre, est de Flavio Tuliozi, responsable de la communication de Italiantoy.